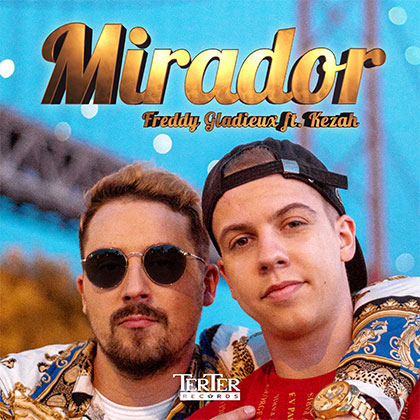 Kezah Feat Freddy Gladieux & Squeezie
Mirador
(Capitol Label Services/Universal)

Influencers!
The influencers Squeezie, Joyca, Freddy Gladieux et Kezah, just produced their summer Hits.

It all started with a video on Squeezie's channel, where they challenged each other to create the "Hit of the Summer".

We see them creating their "Hit" in 2 teams 2 VS 2 (Squeezie & Joyca for « Bye Bye » // Kezah & Freddy Gladieux for « Mirador »)

Following the success of this video, they released 2 clips:
Mirador (+20M views in 4 weeks)
Bye Bye (+16M views in 4 weeks)

Both tracks have been released, entering Top charts on first day (#12 for « Mirador »)

They pushed the boundaries, performing their tracks live on Solidays main stage befor a 50.000 people audience.

Don't miss the phenomenom!