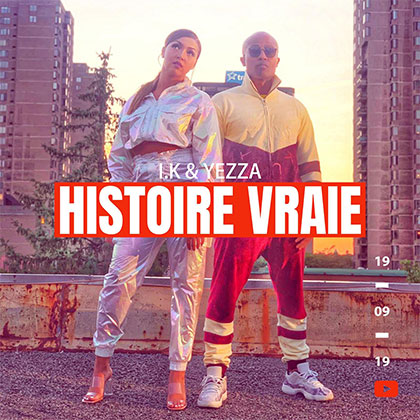 I.K & YEZZA
HISTOIRE VRAIE
(Wlab/Wagram)

Flawless flows!
Through his latest EP, I.K is telling stories that speak to all of us.

From single « Ella », a promise of eternal love to the loved one, to the song « S'en aller », the history of an encounter that heat up the heart, the artist knows how to tell love stories and their misadventures.

His new single « Histoire vraie » is the third chapter of the saga. Here the subject is the love engagement : "You take her for life, not for a night." Ikbal is clear about it: you have to know what you want and take responsability.

I.K features a young artist, Yezza. Their flows are a perfect match, and the result is a dancing track with Urban sounds, which will never leave anyone indifferent to it.