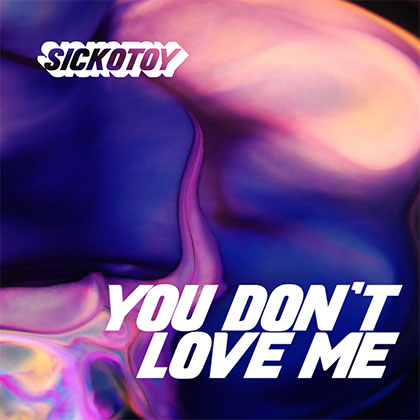 SICKOTOY Feat ROXEN
YOU DON'T LOVE ME
(Global Records/-)

Brand New Track!
Discovered by INNA on her Instagram, SICKOTOY released a first track "Addicted", seen 7 million times on YouTube.

Here's the follow-up, "You Don't Love Me", which addictive and hypnotic melodies give you a glimpse of a troubling and fascinating universe, a Dancefloor without any fun because her love deception.

The video, dark and magnificent, reveals the beauty of Roxen, whose voice is a rough diamond sitting on the black velvet of SICKOTOY's basslines!

SICKOTOY just won Best Producer at The Artist Awards!