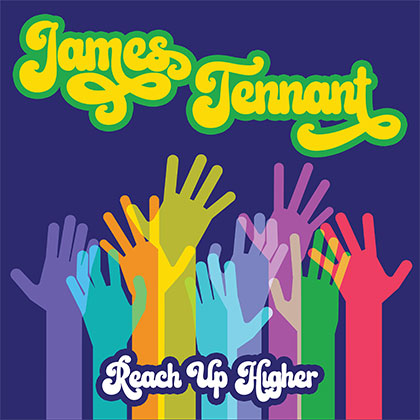 JAMES TENNANT
Reach Up Higher
(Ws9/-)

Brand New Track!
"Reach Up Higher" - the debut release from DJ/Producer James Tennant, is an uplifting dance track, featuring an outstanding female vocal.

The track, which is both soulful and melodic, builds to an infectious hook. It combines catchy piano riffs, with a warm, smooth production.

An album, also entitled 'Reach up Higher' - featuring the single, plus a further 11 tracks will be released in 2020.

James has collaborated with a host of vocalists, songwriters and musicians from around the world; and the album will include both original house tracks, and remixes of classics reworked for 2020.
"Reach Up Higher", which has already been receiving a great response from DJ's, also comes with extended and club mixes – adding even more dancefloor clout.
Before settling down to studio life, James travelled extensively building his reputation as DJ and promoter of many prestigious club nights.

James said: "It's been great having the chance to collaborate with some outstanding talent from different parts of the world; and draw on my experiences of DJ'ing and as a promoter. I'm really excited to get my stuff out there now for people to hear".