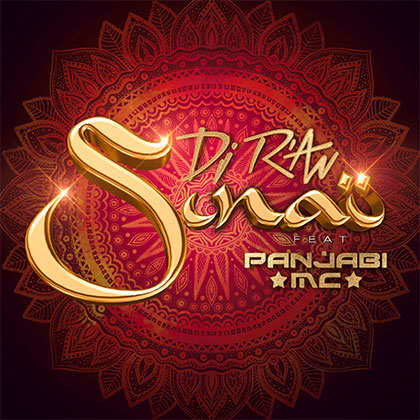 DJ R'AN FEAT PANJABI MC
SINAÏ
(Play Two/Egt)

Brand New Track!
DJ R'AN is a DJ, producer, songwriter, remixer, multi platinum & gold records.

Official DJ of Lucenzo "Danza Kuduro". Openings for Luis Fonsi.

Collaboration with Willy William, Lucenzo, Rihanna, Omarion, Akon…

Productions for Big Ali, Jose De Rico, Willy William, Lucenzo, Mohombi, Jahyanai King, Willy Denzey…

Resident DJ at LE HEAT CLUB (Montpellier), ILLUSION CLUB (Doha, Qatar), LA DUNE CLUB (La Grande Motte)

PANJABI MC is a British producer, rapper and DJ, acknowledged worldwide as the pioneer of traditional Pendjab music, which he mixes with Hip Hop, R&B and Dance.

Awared for World Music at MTV Europe Music Awards & MOBO Awards, Panjabi MC has become an international sensation with his Hit "Mundian to Bach Ke", sampled by Jay-Z) and most bankable Indian artist in the world.

After "PAPY" at the top of all club charts for 16 weeks, signed in Japan and Turkey, in Malaisia, Singapour & Hong Kong, DJ R'AN features PANJABI MC on his new single "SINAÏ"!