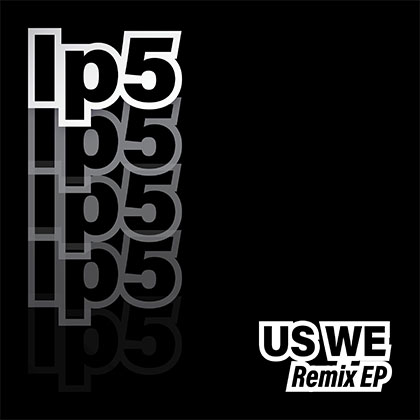 IP5
US WE
(Ipx Records/-)

Direct from the US!
There's a saying that goes: "If I don't feel it, then I don't want to sing it." It's one that's become a mantra for 22-year-old singing and dancing sensation Isaiah Pittman V, better known to the masses as IP5. For over a decade, this star has continued to rise, and now is his chance to shine.

Growing up in Chicago's Hyde Park neighborhood, Isaiah was surrounded by music. He started singing when he was two years old, and within a few short years he began pursuing it as a career, thanks to his father. "Pretty much, he and I used to sing when I was a kid," Isaiah recalls, "and then I started taking dance lessons." In his class were the daughters of Barack and Michelle Obama, Sasha and Malia. Isaiah retroactively performed for our 44th President during a recital without knowing that Obama would one day run the country.

The release of his first single "Us We," brings a fresh new provocative take on his style. "I am 22 after all," he says coyly. The song is about the sexual energy (and tension) between two would-be lovers. Other songs reflect varied angles of his sound, moving from R&B to hip-hop and even straight up rapping. His main focus, however, is to deflect from the stigma that currently surrounds the Chicago hip-hop landscape by changing that narrative. "There's already enough negativity and disrespect to young Black men and women," he adds. "What I really want to do with my music is show there's more to the music we are capable of offering." That includes live vocals, dancing, and carefully constructed hit.
---
Photos



Videos

Official Video

Acoustic
Acheter
Links & Streaming