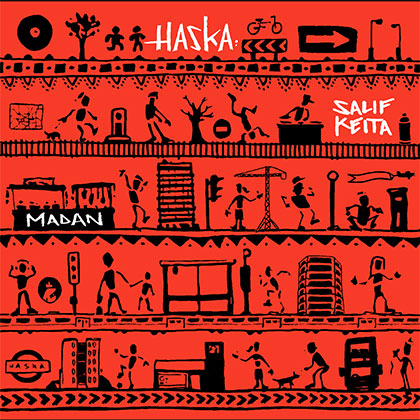 HASKA FEAT SALIF KEITA
MADAN
(Island Def Jam/Universal Music)

Brand New Track!
Haska, most inovative UK Dance scene duo release their first single "Madan".

The DJ producers duo has gained a serious reputation thru their gigs in UK biggest clubs, boat parties in Ibiza, and their first productions. Mixing their love for World Music and their classy progressive style, their goal is to be on top of Dance music trend.

Haska put House Afro beats, dynamic keyboards and uplifting basslines around Salif Keita's vocals, the African golden voice from Mali, in order to create a modern inspiring classic track.