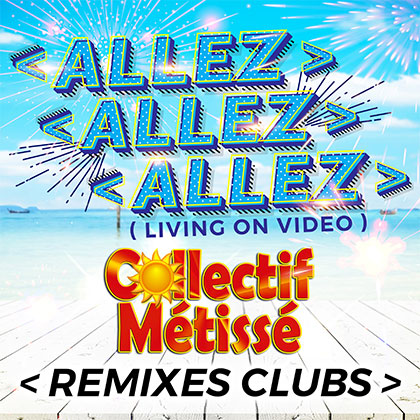 COLLECTIF MÉTISSÉ
ALLEZ ALLEZ ALLEZ On Va Tout Oublier (Living On Video)
(Arcaprod - Mca/Universal Music)

Brand New Track!
Hurry up for a dose of uplifting smile and positivity!

You take: the gimmick of a huge New Wave Hit (Living On Video by Trans X), and you create a massive uplifting Hit from this catchy melody.

Collectif Métissé found again the recipee to create a Hit as strong as their successes LAISSE-TOI ALLER BB or LAISSE TOMBER TES PROBLEMES!

Stop the bad mood with this explosive cocktail, first single of the forthcoming album COLLECTIF FIESTA PARTY!