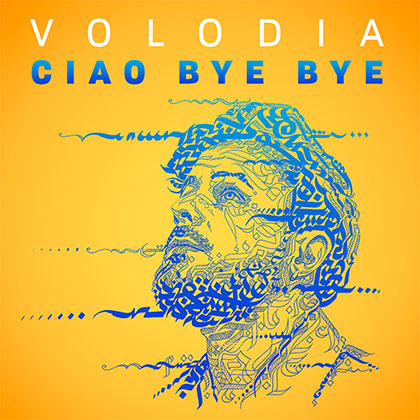 VOLODIA
CIAO BYE BYE
(Baco Records/-)

Brand New Track!
After a first well remarked album out in 2016 and many gigs all around France, VOLODIA is back with his new project PANORAMA.

He brings a new aesthetic colored by a poetic pop, with the so particular imprint of his flow. Between Rap and singing, VOLODIA masters it all brilliantly.

Self made man of modern times, VOLODIA is a multitalented artist, who never stops creating, learning, renew himself. Sound engineer, producer, photographer, musician, vocalist, with a passion for video and graphics, he wanted to freeze the present in his new album. Graphics for music, or music for graphics, they run together in a speeding world. Graphics to mark a moment, an era, to allow VOLODIA to express himself with a new and perceptive look in his productions made with beat-maker TIGERZ.

No music without lyrics, or poetry or message. VOLODIA injects his own soul, his talent, in lyrics alarming but optimistic, dreamer, but not too much, in one word: human.

« CIAO BYE BYE » is an invitation to freedom and escape, a breeze of fresh air, to carry us out of lock down!

This first single of VOLODIA's album is full of fun, sunshine and good vibes. Close your eyes, and let's sail to tropical islands in good company!