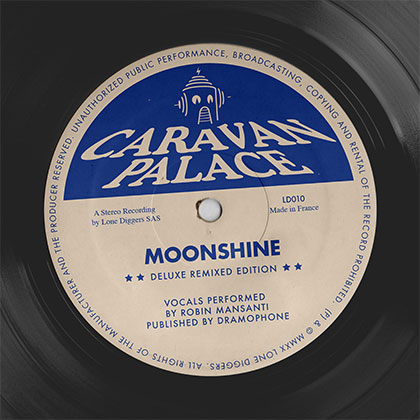 CARAVAN PALACE
MOONSHINE
(Caroline International/Umg)

Brand New Track!
Platinum-selling Dutch dance pioneer Bakermat dials up the choir and reboots the brass on this soulful, melodic-house-indebted reworking.

Our good and talented friend Ténéré (Nowadays Records), gives the song a chill vibe that will make you yearn for the summer, while our man Hugo Payen delivers a typically quirky rework of the track he co-wrote.










---
Jay Sérano
- France
Pour moi ce sera la meilleure version remix extended de bakermat ; impeccablement

JEAN YVES DUC
- France
Adhésion totale pour les remixes de Bakermat, Chronometric Edit intéressant aussi. :)

Photos

Videos

Check YouTube!
Acheter