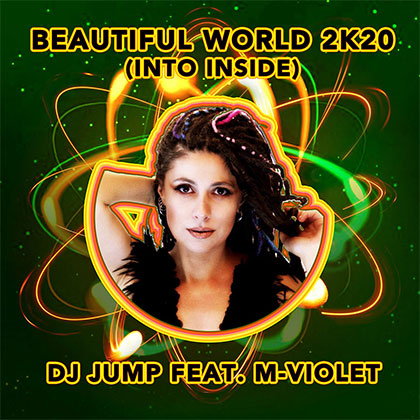 DJ JUMP FEAT M-VIOLET
BEAUTIFUL WORLD 2K20 (INTO INSIDE)
(New Music International/-)

ITALO DANCE '90 IS BACK!
90s ARE BACK, BABY!

This is not ordinary cover, this is a REWORK with amazing M-VIOLET's vocal (Melody), produced by DJ Jump. The real Italo Dance which makes the entire world jealous!

DJ Jump is one of the most skilled Italian DJ Producers, regarding Italo Dance, his productions and remixes for big artists are always on air!

M-Violet is one of the most appreciated vocals of Italian Dance scene, thanks to her international successes.

This single will reignite the flame of the 90s sound, and will make the entire world Dance!