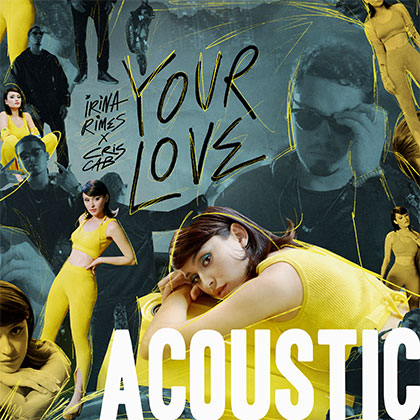 CRIS CAB X IRINA RIMES
YOUR LOVE
(Global Records/Silver Prod)

Acoustic Version!
Irina Rimes is a well-known Romanian singer, and one of the 4 coaches of THE VOICE Romania.

Cris Cab had a lot of success around the world thanks to his song "Liar Liar" in 2014, which then gave way to an album, "Where I belong", mixing pop, Caribbean and reggae influences.

After two hits in 2016, "Bada Bing" then "Turn Out The Light", featuring J. Balvin, Cris Cab performed for Emmanuel Macron's victory in the presidential election on May 7, 2017. Cris Cab then released a single feat. Pitbull, "All the Girls".

These 2 exceptional artists have joined their talents for this excellent track which is a beautiful mid-tempo ballad, catchy and positive, whose vocal gimmick is immediately memorized and stays in the head like if you had always known the song.