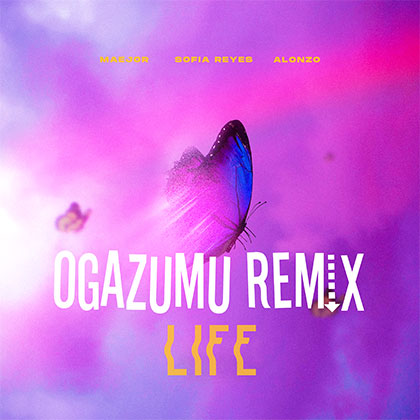 MAEJOR FT SOFIA REYES & ALONZO
LIFE
(Play Two/-)

Ogazumu Remix!
After the tsunami "I Love You", played in loops on all radios (#1 Indy Radios, Top 5 Airplay, certified Golden record in France), we needed a great follow up…

Mission accomplished, with this international collab, joining genius Maejor with Mexican singer Sofia Reyes and the performer Alonzo from Marseille.

Just like Eminem's "Stan", MAEJOR revisits DIDO's hit "Thank You", adding his own rap and his unique musical color. He makes this track positive and uplifting, filling your soul with an optimistic feeling, critically needed during these hard times…

Adapted for the Dancefloor by OGAZUMU!