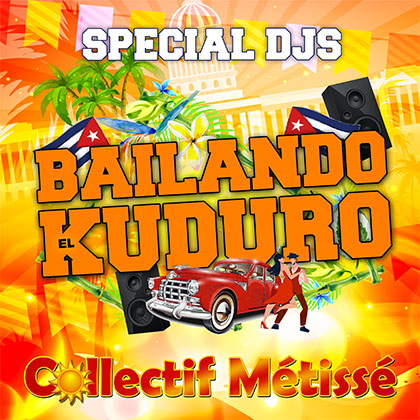 COLLECTIF MÉTISSÉ
BAILANDO EL KUDURO
(Arcaprod/Mca)

Brand New Track!
Before their upcoming album "DANZA LATINO" (Out 4th June 2021), Collectif Métissé are releasing their new single, a 100% unreleased original: BAILANDO EL KUDURO

The release date (1st Jan 2021) is unexpected, but symbolic, to enter 2021 in a HAPPY fashion.

This entertaining track which Latin sounds are mixing Spanish and French in a very elegant way, is a good mood Hit, and a powerful remedy against sadness.

In the vibe of the biggest Latin productions, everything is in there to make this first single of the album "DANZA LATINO" inevitable.

BAILANDO EL KUDURO has been recommended as ESSENTIAL for public health by 183 randomized studies!