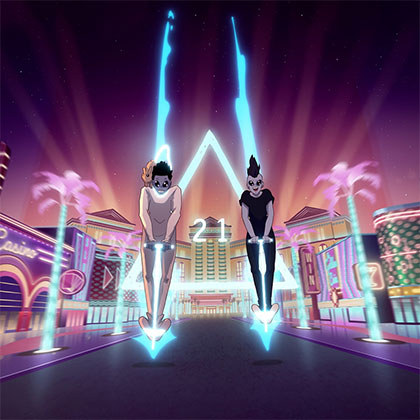 AREA21
POGO
(Hollywood Records/Mca/universal Music)

Second single!
Created by artists Martin Garrix and Maejor, Area21 is a very ambitious project, which became a high priority.

Second single in 2021, "Pogo" is more Electro than previous track, flavoured by Maejor's unique flow.

This is a new episode of the two Alien's adventures in their unique graphic universe, with an amazing animation video by Titmouse Studios.