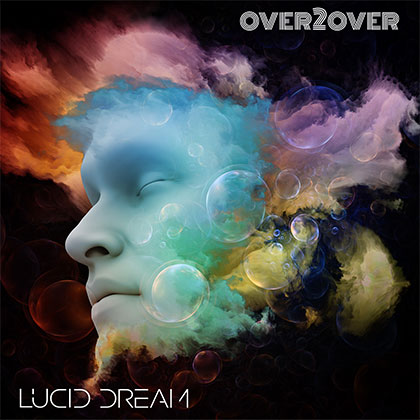 OVER2OVER
LUCID DREAM
(New Music International/-)

Brand New Track!
The Studio Project OVER2OVER ( behind the name of OVER2OVER there is a Studio Team composed of 1 Dj, 1 Musician 1 Producer and a German vocalist) is having a big impact debut in the European Charts.

The first single "Waited So Long" reached # 8 on the Upfront Club Chart and #20 on the Music Week UK Commercial Pop Chart. The song is also taking off in France where it is #6 Dj Buzz Chart, #18 Hit Des deejays, in Italy #Top10 in the Italian Club Chart ! In the rest of Europe he is conquering radio airplay and spins by top djs every day, peaking #TOP20 in the European Dance Songs chart , #TOP40 in the GLOBAL DANCE CHART , # 100.000 Views on You Tube and #200.000 stream on Spotify !

With the MILK BAR REMIX (duo Top Italian Dj/Producer well known worldwide's House charts ) OVER2OVER got great results all over the world. Now with this second release OVER2OVER are ready to conquer all the World's Charts.