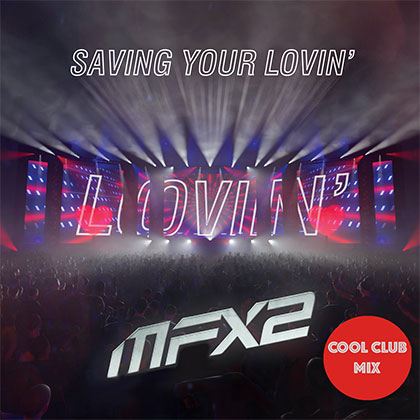 MFX2
SAVING YOUR LOVIN'
(New Music International/-)

New remixes!
MFX2 aka Marco Fratty & Marco Flash, are two famous Italian DJs / producers who have been making the world dance for decades.

They recently remixed "Good Times" by Sister Sledge, a super dance classic, while respecting the magic of the original produced by Chic, and the result was an international success that reached
# 2 Buzz Chart in France
# 4 Official UK Club Chart - Music Week
# 5 on the UK Commercial Pop Charts - Music Week
# 5 in the official ranking of discos in Poland
# 50 of the European Dance ranking

Here is now the new original single from MFX2 - "SAVING YOUR LOVIN '". The track is still inspired by the sound of the 70s with an incredible, dynamic and engaging lead vocals and an international production that is sure to explode in clubs and dancefloors around the world!

A promo not to be missed!