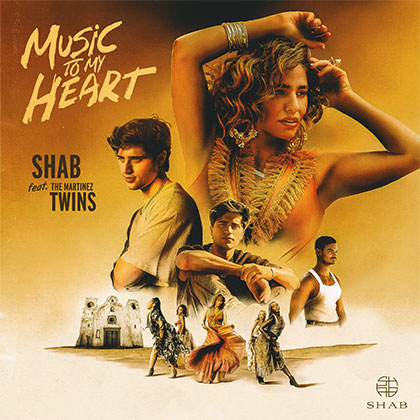 SHAB FEAT THE MARTINEZ TWINS
MUSIC TO MY HEART (REMIXES)
(Dauman Music/-)

New Dave Audé Remix!
New Dave Audé Remix!

Love, captivating, power pop – with drops of Persian, Latin and of course dance rhythms -- is the sound of crossover artist SHAB.

Her new single "Music To My Heart" features the Martinez Twins, who have 582k on Instagram, 1 million subscribers on Youtube, and 7.9 million followers on TikTok, after having been remixed by OGAZUMU, is now available in 2 completely different and complementary versions, 1 Balearic by Until Dawn, and 1 Tribal House by Jesus Montanez.