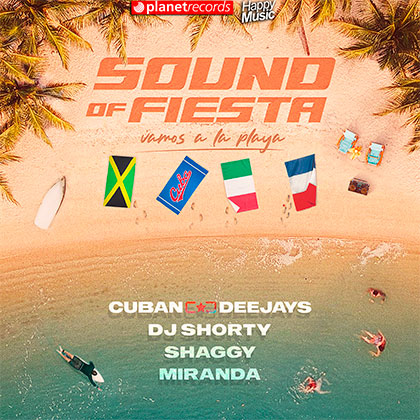 Cuban Deejays x DJ Shorty x Shaggy x Miranda
Sound Of Fiesta
(Happy Music/Planet Records)

Not a team, an Army!
When you'll see the video, you'll dig it. This is not a Dream Team, this is the Dream Army!

Cuban Deejays, DJ Shorty, Shaggy, Miranda combine their many talents and different styles to offer you a track that stays in the head once heard.

Revolution guaranteed on the Dancefloor!