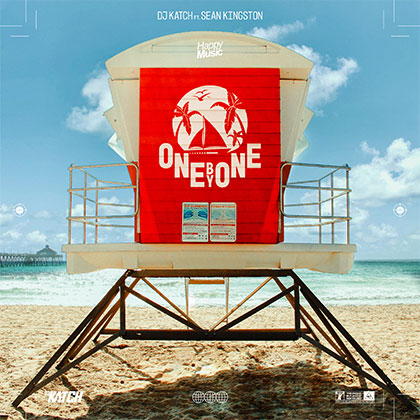 DJ KATCH
ONE BY ONE (FEAT. SEAN KINGSTON)
(Happy Music/-)

Brand New Track!
After having performed all over the world with his irresistible show and having conquered everyone with his unique style, DJ Katch exploded thanks to the hit "The Horns" certified platinum also in Italy, and followed by the follow up "Lights Out ( Too Drunk) which got more than 40 million streams on Spotify.

For his new single "One By One", the German multi-platinum DJ and producer benefits from the extraordinary participation of Jamaican superstar Sean Kingston, famous for his record debut with "Beautiful Girls" (5 million copies sold) and his collaboration with Takagi & Ketra and Giusy Ferreri in "Amore & Capoeira".

The song is an engaging mix of Urban and Pop melodies and Dancehall rhythms accompanied by a killer chorus performed by the unmistakable voice of Sean Kingston. A light song with the great power to make us smile again thanks to the contagious Caribbean atmosphere and energy typical of DJ Katch's productions, destined to become a sure catchphrase of this hot summer.