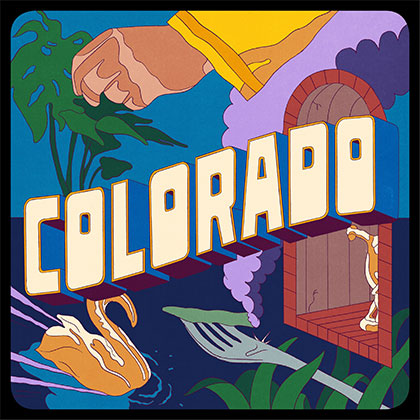 MILKY CHANCE
COLORADO
(Muggelig Records/-)

Huge Remix Pack!
Milky Chance is entering a new era in their freelance career that promises to be exciting. Known by many for their hit "Stolen Dance", the duo have built worldwide success through touring and streaming, with over 5 billion streams on their 3 albums, and appearances at some of the most prestigious festivals in the world. world.
The group is now more established than ever. 2020 was their best year in terms of streams to date (900 million) and 2021 is already on the verge of surpassing this impressive score. The group is currently preparing their 4th album, scheduled for the first half of 2022, alongside a major world tour.

Milky Chance recently released the first single from this new chapter, the addictive 'Colorado', sided with an official psychedelic music video. The single is currently Top 5 in Germany (radio & shazam), Top 10 alternative in US & Canada, and is starting to make the buzz everywhere. "Colorado" has just surpassed 40 million streams worldwide, as the group soon will start a tour in the US.

COLORADO remixes are finally here!
With those of the Frenchies to begin with: the duo Toro, which regularly collaborates with Polo (from Polo & Pan), offers a deep house version, while the producer BLV brings a classic house replay all in uplifting pianos. The American Schier and the new comer Diego Druck offer much more muscular and dancefloor electro versions, while the Englishman Icarus offer an experimental remix in an electronica & future house vein.