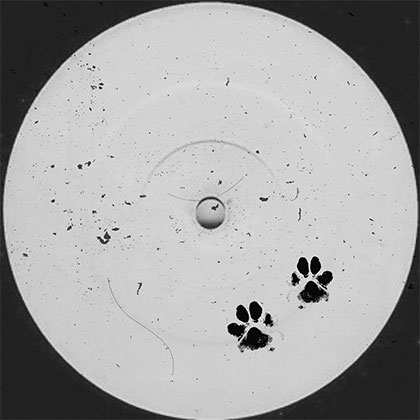 ABOUT THAT
WHO LET THE DOGS OUT FT. EVALINA
(Blended/-)

Woof, Woof, Woof!
- "This is what the trauma of Cats the movie has done" - Dazed Magazine
- "Who had Andrew Lloyd Webber Djing a Baha Men house remix to an NYC street party in 2021's apocalypse bingo?" - Mixmag
- "A street rave in New York city… it looked like Ibiza!" - Greg James, BBC Radio One

Who Let The Dogs Out was written in 1995 as a jingle but most of us know a certain version by the Baha Men, released 6 years later in 2001. Who Let The Dogs Out was a top ten smash in over 15 countries around the world selling 2 million singles and won a Grammy for Best Dance Recording.

21 years on, Who Let The Dogs Out has been given a refresh from two mystery UK DJs, About That, & brand new verses from singer/songwriter Evalina.

The new version was leaked by Andrew Lloyd Webber during his debut DJ set at a block street party in NYC. Picked up by Dazed Magazine, Mixmag & Radio 1 in the first weekend, where the clips have been viewed over five million times in less than 24 hours.

A contender for Christmas no.1 - place your bets!