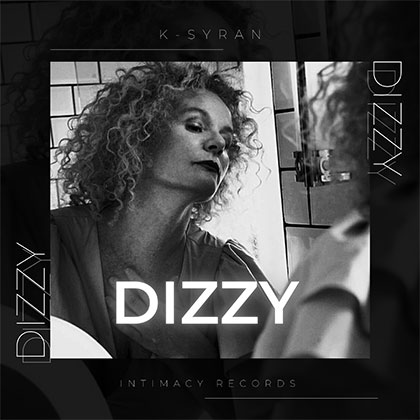 K-SYRAN
SHOW ME
(Intimacy Records/-)

Brand New Track!
US Billboard chart hits, a string of Music Week dance chartbusters, movie roles, an author, director and lyricist – There is not much multi-talented Norwegian beauty K-Syran has not achieved yet. She's also an activist in women's rights, with her own play, 'Breaking The Silence', nominated 'Best Play' at the London Summit organized by Angelina and William Hague, whilst her self-penned track 'Intimacy' became the anthem for International Women's Day. Not least, K-Syran recently delivered her stunning 13-track album, entitled "Dizzy".

First single from the album, remixed by Sebastian Perez, "Show Me" really succeeds is in its most rhythmic moments, which bounce and thrill, as they build into an insistent but languid groove.

The production is incredibly sleek, particularly the keyboards/synths, guitars, and the percussion.

If the club is your natural habitat, then you will recognize the power of these banging rhythms and the euphoric tones of K-Syran's vocals, as she shows off her incredible versatility as a songstress. She is a star who is not afraid to shine!

---
Photos
Videos

Audio
Acheter
Tous les liens/All the links