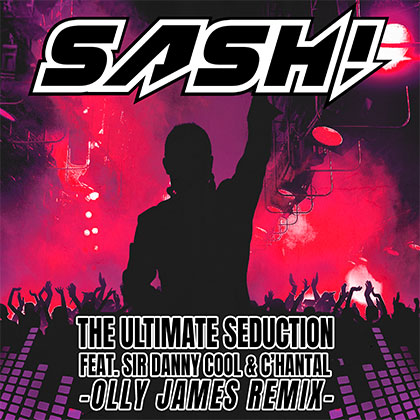 SASH! FT SIR DANNY COOL & C'HANTAL
THE ULTIMATE SEDUCTION
(High Fashion Music/-)

26M CDs sold!
Surely, in the pop-universe, anything is possible...

...but that someone from Viersen near Mönchengladbach starts a world career is a little bit unbelievably but true! That a boy from the Niederrhein produces pop melodies who are going around the planet through clubs and charts is one of the big success stories of German pop music. After now 26 years of big success and more than 26 million international sold CDs SASH! is still rocking the dancefloors all over the world. All his songs entered the charts around the World almost everywhere in the top ten positions.

The latest remake of his banger "Ecuador" with R3HAB and INNA has been played until 12 times/day on NRJ Radio, for monthes!

Now it is time for new stuff. ULTIMATE SEDUCTION is pure gold for you, purists of the sacred Dancefloor tradition! Because he loved the original, OLLY JAMES made a killer of a remix which will blow up the roof of your club. The bassline and the drop are kickass!

IT IS EPIC !!! Enjoy.