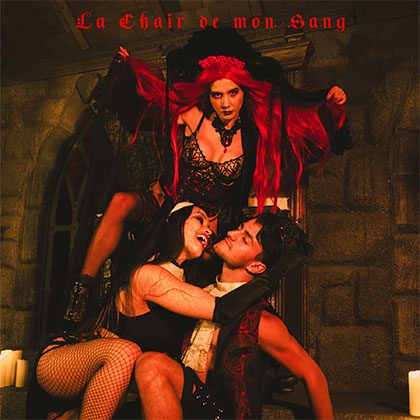 IPHIS WELL
LA CHAIR DE MON SANG
(Free Up! Records/-)

Halloween special!
Iphis is a French singer and songwriter, based in the city of angels.

Her music is dark and danceable, combining pop melodies with EDM productions. In "The Flesh of My Blood", Iphis compares Love to a religion. Men being generally weak and unfaithful, once adultery is committed, she mourns a Love on which she could have rested her life and her hopes.

It is in Pain that she becomes a free woman, understanding that she can now only believe in herself.