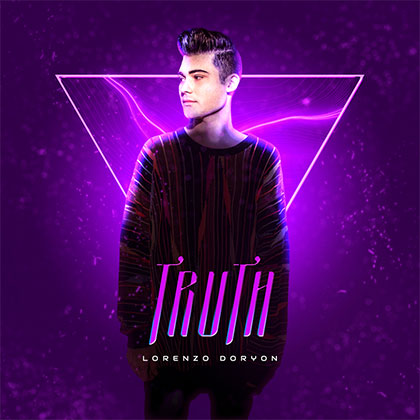 LORENZO DORYON
TRUTH
(Dauman Music/-)

Huge remix pack!
Lorenzo doesn't hold anything back. The Italian born heartthrob, singer, and performer arrives with a clear and magnetic vision of pop. Accentuated by soft rock flavor, soul funk, R&B attitude, and contemporary flair, Lorenzo's vocals instantly charm, highlighted with a breezy authenticity that powers his approach to singing. By integrating soft rock, pop, and soul influences, alongside his classical training, Lorenzo has tapped into a sound that is uniquely his.

Now based in Los Angeles, Lorenzo has recorded hundreds of professional vocal projects, including pieces for Hal Leonard music company, commercial theme songs, children's books, the Olympic theme song, and numerous Disney voice-overs. Most recently, Lorenzo has starred in national and international campaigns for companies such as Target, Chrysler, Dunkin Donuts, Toshiba, Adidas, H&M, Nestle, Nike, Macy's, Lands' End, and Talbots.

Lorenzo's vocals and image are crisp and refreshing. His passionate, powerful, and alluring style paired with his infectious sense of fun yields a uniquely commercial appeal.