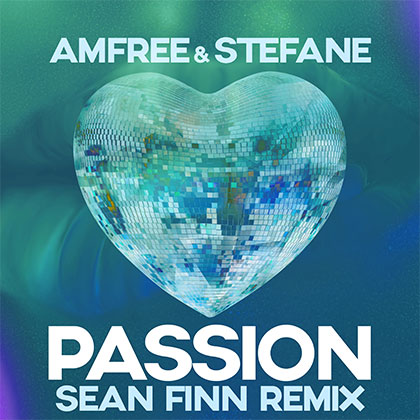 AMFREE & STEFANE
PASSION
(Zyx Music/-)

Sean Finn remix!
Amfree is one of the most successful DJs & producers of the last year with almost 800.000 monthly listeners on Spotify. He had his breakthrough in summer 2020 with the successful Dance Cover of the 90s hit "Boom Boom Boom Boom" (a collab with Lizot and Ampris) with currently over 26 Mio streams on Spotify!

Now he has teamed up with Stefane, (several number 1 hits on Beatport together with the female singer Lookee). Together they worked on the Italo-House classic "Passion" and created a NuDisco hit. It will surely attract fans not only on the streaming portals - but above all it will be a sure shot for all Djs on the Big-Room and House floors.

Here is the groovy house remix by Sean Finn !!!!