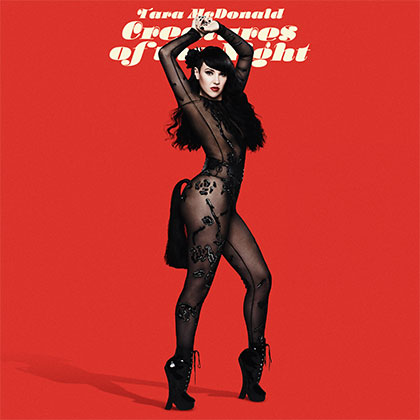 TARA MCDONALD
CREATURES OF THE NIGHT
(Play Two/-)

Brand New Track!
UK EDM/Pop star Tara McDonald (Guetta, Axwell, Van Helden) follows club hits "Outta my Head" and "Lose you" with Rawdolff (4m+ streams/#2 UK Pop, #9 Deutsche charts, #5 Hit des Clubs France) with lead track from Halloween EP. Sexy electro pop.

Studio 54 inspired dance track fits Halloween/house/party/electro playlists. 400k+ Spotify listeners/LatAm followers.

Specialist teams in UK, France, Italy, LatAm. DJ & club promo. Radio plugging.