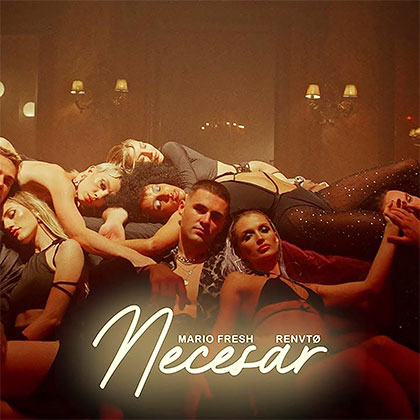 MARIO FRESH FEAT. RENVTØ
NECESAR
(Bear Music/-)

A new Romanian banger at last!
Charming and always smiling for the camera, Mario is the most wanted artist at the moment. With over 36 million views and over 1 million shazams for his latest single "Necesar", Mario won, slowly but surely, people's hearts, thus becoming an online sensation.

Mario started his career as a singer when he was a little boy and made his TV debut on "Romania's Got Talent" when he was only 10 years old. Since then, he continued to emerge in his musical career launching hit after hit, thus achieving his international debut with his most wanted song "Necesar", alongside his studio partner and producer RENVTØ. People described them as "the Justin Timberlake and Timbaland duo" of Romanian music.

Besides the single "Necesar", Mario is a Romanian artist who launched many other impressive singles over the years "Brate straine" (featuring Andra), "Adu-mi soarele", "Inima stai" (featuring RENVTØ), "Umbre" (featuring Connect-R), "Solo" and "In the light" (featuring RENVTØ).