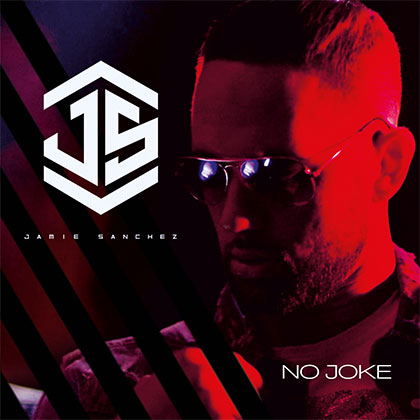 JAMIE SANCHEZ
NO JOKE
(Go Music/-)

True Hip-Hop!
Born in Italy in 1986, Jamie Sanchez is a man of many different influences. Italo-American by his father, Spanish-Algerian by his mother, he spent his childhood between the US, France, and Italy. You can feel this multicultural background in his music. Jamie Sanchez developed his taste for songwriting and rap at an early age. His style has been perfected since then, and you can discover his universe in French, English, and Italian.

His music got lots of attention, and Jamie has been featured in many bands, such as THE JUGGAKNOTES or Universal Zulu Nation. His carreer took a big turn when he created the duo The Armi with Bee Ay. He pursued his carreer and Jamie Sanchez' flow created a lot of buzz, interesting many people, and giving him many opportunities.

2020 will be the year of success for this talented artist. His first single, part of a 4 tracks EP, and titled "NO JOKE", has been viewed more than 1.8 Million views on YouTube. It's a mix of different sounds, UpLifting and Epic.

What now ? A first album is set to come. No information filtered out about its release date.