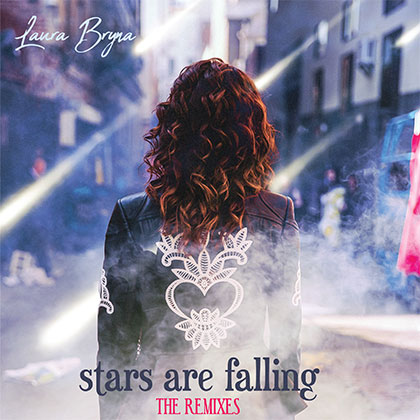 LAURA BRYNA
STARS ARE FALLING
(Dauman Music/-)

Huge Remix Pack! (Dave Audé, Klaas,..)
Damon Sharpe, the producer at the wheel of this project with Eric Sanicola, has sold a crazy total amount of 40 million tracks, alone or in collabs, and worked with very big artists such as Jennifer Lopez, Ariana Grande, Pitbull, Alesso, Kylie Minogue, Anastacia, Kelly Rowland, among many others…

He is one of the best producers of his generation, and his string arrangements have become legendary.

With 9 remixes, including Dave Audé Remix and Klaas Remix, which bring the perfect amount of modernity, this promo pack is the perfect promo support for the beautiful song and the amazing vocal of Laura Bryna.

The track reached this week #5 in the Music Week Pop Chart UK and the video has full support of MTV Europe!!!