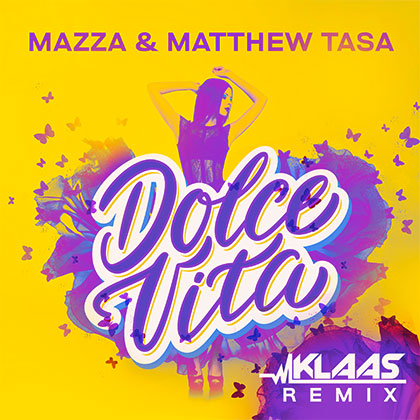 MAZZA & MATTHEW TASA
DOLCE VITA ( KLAAS REMIX )
(Scorpio Music/Zyx Music)

KLAAS Remix!
"Dolce Vita", Ryan Paris' massive Hit of the 80s, which features in Mercedes Benz latest Ad for the new GLA, has been revisited by KLAAS and MAZZA, with American producer, singer and song writer Matthew Tasa.

A remix with a huge potential, reworked with the most actual sounds!

Klaas is one of the best DJ Producers worldwide, with more than 5 million monthly listeners on Spotify;

Mazza is now one of the best producers and performers on Swiss EDM scene with million views on Youtube and Spotify.