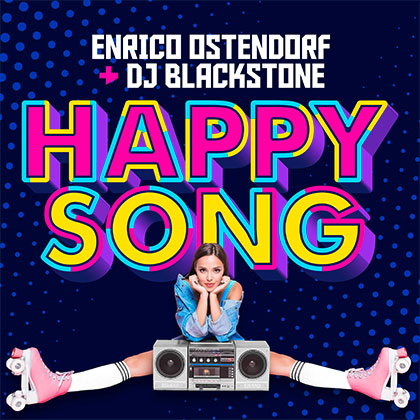 ENRICO OSTENDORF & DJ BLACKSTONE
HAPPY SONG
(Zyx Music/-)

Disco Power!
Through their passion for real disco sounds, two "well known" DJ's, Enrico Ostendorf (over 50 FM radio stations) and DJ Blackstone, join hands for a real disco power.

Their successful remixes, such as for Inna & Minelli (Discotheka) with 15.000 Airplays or Mario Ferrini (Light In You) with 8.500 Airplays, are current mega radio tunes.

What they both have in common is that they want to make an original even better, with a passion where each one has to reinvent himself again and again.

A special Nu Disco sound emerged with the "Happy Song" that will establish itself on the radio and in the club scene.