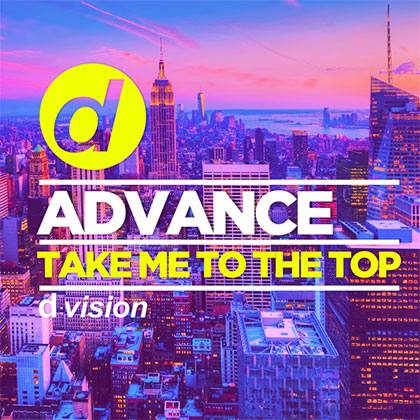 ADVANCE
TAKE ME TO THE TOP
(Feel Good/-)

Brand New Track!
"Take me to the top" a classic Disco Funk Boogie of 1982 which has never been forgotten, with a heavy line-up made of amazing musicians and high level vocalists.

Davide Romani at the bass, Paolo Gianolio at the guitar, both from group Change, vocalists Linda Wesley and Van Patterson at backing vocals backing vocals, and also Tracy Ackerman from group Shakatak as the lead singer.

The result: a meteor which stroke the Funk planet forever, ranked as a reference and unforgettable bomb by Funky Lovers.

Many Remakes have been made along the years, but this time it's Michael Gray, Moplen, Massimo Berardi, Pantalon & Corrado Rizza on deck, all high class experienced DJs producers.

"Sultra Remix" by DJ Producer Michael Gray (Full Intention) and its Dub are supported by MistaJam (BBC 1), Seamus Haji (Glitterbox), Mark Knight, Paul Harris, Severino Panzetta (Horse Meat Disco), and also Joey Negro and many other international DJs.

Italian DJs producers Moplen et Massimo Berardi took the challenge with their Groovy Remixes, highlighting the Soulful vocal performance, as well as a new hook on Pantalon & Corrado Rizza's clubbin' remix.

Supported by DJ Pippi, Kenneth Bager, Quentin Harris, The Disco Boys, and also Jonas Blue or Hector Romero.

Pump The Boogie!