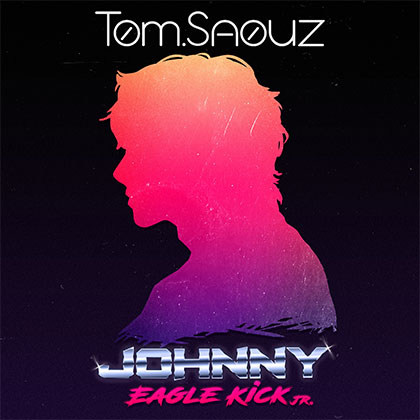 TOM SAOUZ
JOHNNY EAGLE KICK Jr.
(Cabaret Sonic/-)

Brand New Track!
JOHNNY EAGLE KICK Jr., first single of TOM SAOUZ's first solo project "Brainshaper", is a compendium of synthetic pleasures, an addictive gluttony, an up-tempo, retro-wave pilgrimage, a patchwork of influences in which Giorgio Moroder, Jean-Michel Jarre, Daft punk and Justice are never far away.

This track is a rare gem, it carries within it a formidable energy, conquering and victorious, terribly positive, directly connected to our emotions, igniting the fire of our imaginary dance floors.

Pure success. Artist to follow very closely!