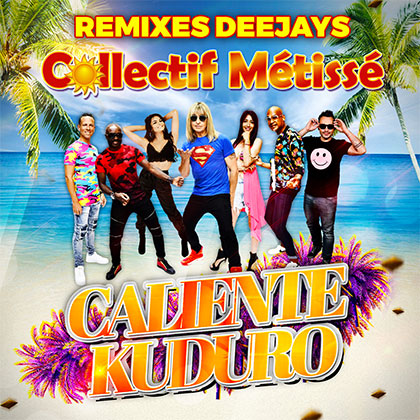 COLLECTIF MÉTISSÉ
CALIENTE KUDURO
(Mca/Universal Music)

Who you gonna call?
With the reopening of public gatherings, there is now no doubt that the summer will be hot!

Driven by disproportionate frustration, the French will undoubtedly let go at the first opportunity.

Who you gonna call? Ghostb… uh… I mean COLLECTIF MÉTISSÉ!

To boost the morale of the troops, there is nothing better! It is in your interest to book your dates well in advance, just to say...

As one good news never comes alone, COLLECTIF MÉTISSÉ releases a very, but very strong track: CALIENTE KUDURO, with the sax growling of amazing Fred Karato.

You knew the steps of this dance, but if you forgot them, you can refresh your memory by watching the clip full of sun, pretty girls, beach, pretty girls, joy, and pretty girls!