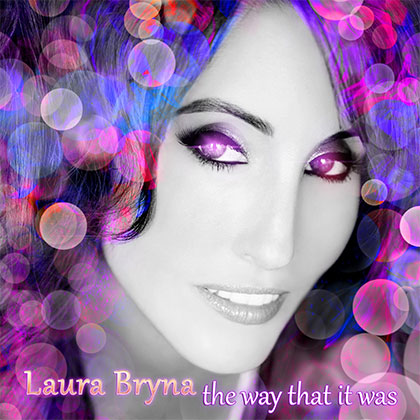 LAURA BRYNA
THE WAY THAT IT WAS
(Dauman Music/-)

Remixes, fellow DJs!
This past summer, the high energy all-star remixes of Laura Bryna's hit single "Stars are Falling" worked something of a high-impact musical miracle, giving us a much-needed burst of hope and inspiration (and yes, fun!) during a difficult, anxiety ridden time. With her latest track, the infectious dance/pop jam "The Way That It Was," the veteran singer takes the "anthem that meets our collective moment" concept one thematic step further.

The song was co-written and produced by Grammy Award winner Damon Sharpe (Ariana Grande, Pitbull, J Lo, Anastacia, Nelly), who also co-wrote and co-produced "Stars Are Falling" and "Sweet Revenge," Laura's 2019 hit single that established her fresh and innovative hybrid country, New Wave and electronica vibe after years of success as a mainstream contemporary country artist that included touring on bills with superstars of multiple generations – including Taylor Swift, Emmylou Harris, Clint Black, Carrie Underwood, Tim McGraw, Jason Aldean and Luke Bryan.