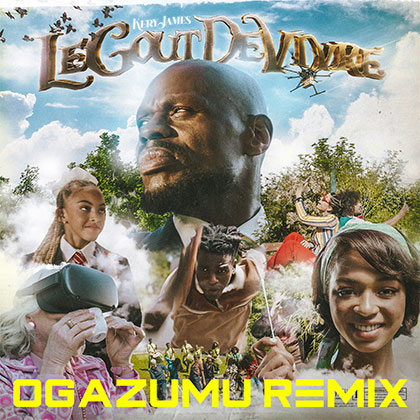 KERY JAMES
LE GOÛT DE VIVRE
(Believe/Believe)

Heavy Tech-House!
Kery James has taken his most beautiful pen, his chiseled words, found the way to the studio, and for this song in particular, has kept the role of the screenwriter and director. The artist takes us into a fictional universe, for all that in touch with reality.

Kery James speaks for the first time about the health crisis with "Le Goût de Vivre". He delivers a critical and acerbic vision of a society where soon "people will want to deliver happiness to us at home", he tells us. As often, he manages to put words into the feelings that inhabit the listener and concludes with a dancing rhythm that contrasts with the seriousness of the statement made. "It's crazy how death gives them the Taste of Living"

For this video, Kery James reunites with Leïla Sy, her lifelong artistic partner and co-director of their first feature film Banlieusards on NETFLIX.