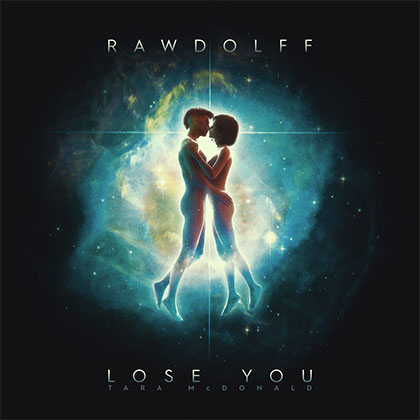 RAWDOLFF
LOSE YOU (WITH TARA MCDONALD)
(Play Two/-)

Robert Miles revisited!
NEW EXTENDED VERSIONS!

Following up on his hugely successful take on Kylie Minogues "Can't Get you out of my Head" (over 3M streams incl. Numerous playlists / #3 UK Commercial pop / #5k UK Upfront charts / #15 India) in 2021 and more recently the ongoing success of the club oriented "Downtown"- over 500k streams / #4 UK Upfront charts / #5 UK Commercial Pop charts - influential French DJ/producer Rawdolff returns with "Lose You", inspired by and built around the hypnotic piano melody of Robert Miles 1995 classic worldwide instrumental hit "Children". Tara McDonald - who initiated the idea after hearing an early version of "Lose you" - steps up again on vocals. Perfect for Pop/Dance/Electronic/Trance/Party playlists.

Rawdolff has grown a massive 160k following on IG and 130k on Spotify working with the likes of Romanian superstar Alexandra Stan ("Mr Saxobeat") and Grammy award winning Australian duo NERVO, and sharing the stage with artists ranging from Asap Rocky to Ofenbach in the past.

Specialist teams in France, UK, other key European markets and Latin America to set up localized plans incl. Remixes from UK Kiss FM DJ Anton Powers (1.3m Spotify), radio/club promo/tv synch, TikTok/influencer MKT and digital campaigns.