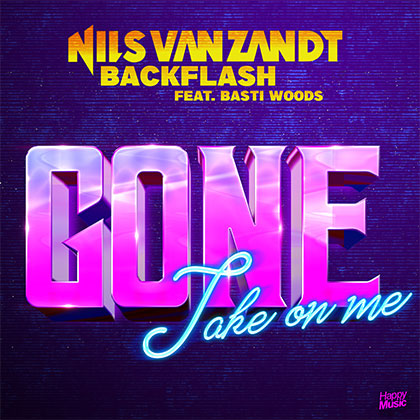 NILS VAN ZANDT X BACKFLASH FEAT BASTI WOODS
GONE (TAKE ON ME)
(Happy Music/Bip Records)

Interesting and useful!
This version revisited by NILS VAN ZANDT of the legendary "Take On Me" by A-HA is interesting in many aspects:
- many remixes in the pack
- the perfect SLAP HOUSE
- the title slowed down a bit for a 100% compatibility with your playlist
- A masterclass vocal. I would even say stunning!