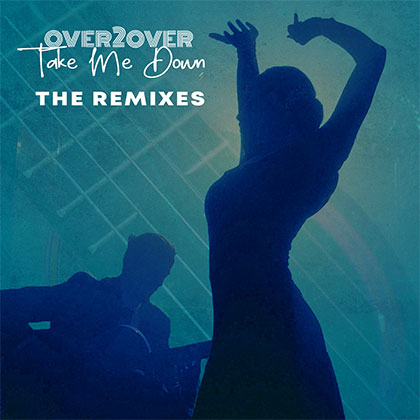 OVER2OVER
TAKE ME DOWN
(New Music International/Believe)

Brand New Track!
Take Me Down by OVER2OVER which already in the original version had a considerable interest in Europe is now released in a club version with 2 Remixes: Joe Mangione Remix and Joseph Sinatra & Zetaphunk Remix!

The 2 versions have different sounds, one by Joe Mangione with Tech House contaminations and one by Joseph Sinatra & Zetaphunk plus Electro House.

Both Remixes give a new look to the song making it much more energetic with a great desire to… move on the dance floor!