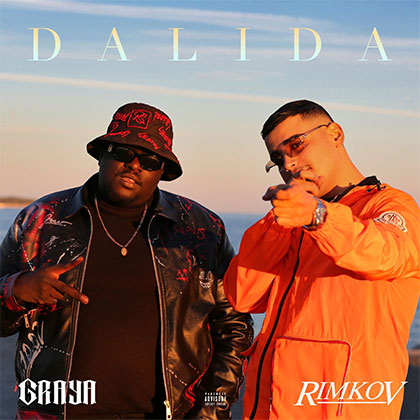 RIMKOV FEAT GRAYA
DALIDA
(Play Two/-)

La- la la la laaa!
RIMKOV is a 23-year-old young author who grew up in Puget (83).

Coming from a large family, he had a passion for music since a young age. It was in 2018 with his cousin that he appeared in a first project "KAWA". From freestyle to video clip, they stand out on the net with songs such as "Ferme ton ***" or "Triple A" and with feats like VEAZY.

RIMKOV has always been very close to the family of Marseille artists he has met since a young age: JUL, Riz, Bilk, Houari, Kamikaz...

RIMKOV decided in 2020 to set up a studio "The French Riviera Records" near Fréjus to help young talents in the region. It was during the first confinement that he decided to return to production. Very quickly he regained a taste for writing and he went on to tracks for a new EP. He offers his friend Graya (13 Organized, Naps, …) to rap on the song "Dalida" with a very addictive chorus, which will make it a very serious candidate for the hit race this summer.

Without a doubt, RIMKOV is back.