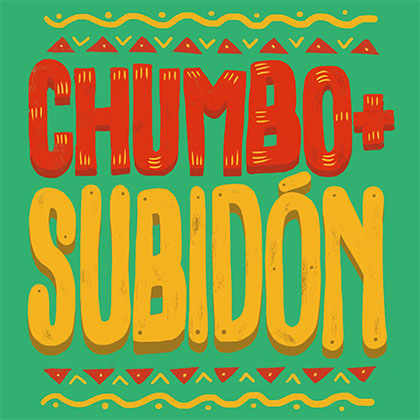 CHUMBO+
SUBIDÓN
(Feel Good/-)

Party!
Chumbo+ is the explosive combination for Summer 2022 between Italy and Colombia, produced by DJ Cerla who made the whole planet dance, especially with his productions for his group Floorfilla, and Corrado Boni, writer of numerous 'Latino' projects '.

The result was not long in coming: A real adrenaline rush that will have you dancing all summer long with its Latino Dance groove in the 'Extended' version or its accordion on the 'Club Tropical Extended' version.

For Clubbers, DJ Cerla and Corrado Boni give us Remixes which will blow up the roofs and offer us as a bonus an extra dose of energy with two excellent percussion breaks on the 'Festival Extended' version and Electro on the 'Alien Cut Remix Extended' version.

A 100% guaranteed atmosphere with a catchy melody on a Tropical Dance beat, it's an irresistible 'Latino Sexy' cocktail to consume without moderation for the summer period which promises to be very hot.

Note: 'Subidón' Se Siente En El Party!