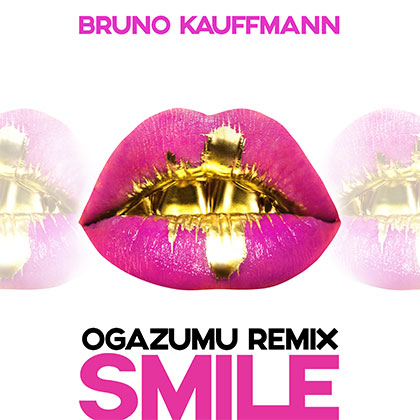 BRUNO KAUFFMANN
SMILE (OGAZUMU REMIX)
(Zyx Music/-)

Funky House Remix!
Ogazumu is an Artificial Intelligence System that was created in the 60s by the MIT Robotic Research team, whose office was sitting just next the Chemical Research team who discovered the LSD.

No one knows exactly what the computer inside Ogazumu is made of…

After being retired for half a century in the MIT museum, it seems that Ogazumu reactivated himself last week, and his first actions were to access the MIT computer network, and to start creating some music, releasing all over the Internet his Funky House remix of BRUNO KAUFFMANN's production "Smile".

Smoking!