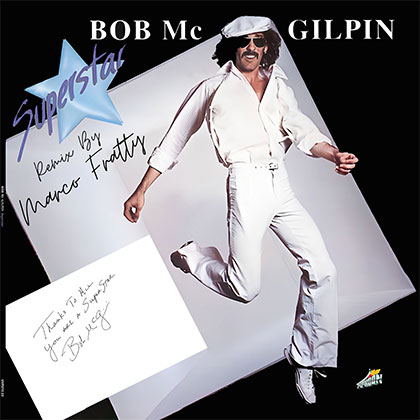 BOB MC GILPIN
SUPERSTAR
(Typhoon/)

Back to 78!
"Superstar" by Bob Mc Gilpin released in 1978 was a great success in all around the world's dancefloors.

The title track was the only 12-inches single released from the album.

"Superstar" soon managed to enter the Top Ten of all dance charts and radio programming.

Among these new versions remixed by Marco Fratty (F.P.I. Project) the Smooth Paradise Remix is suggested for a relaxing listening experience and the Extended Remix are noted for clubs.