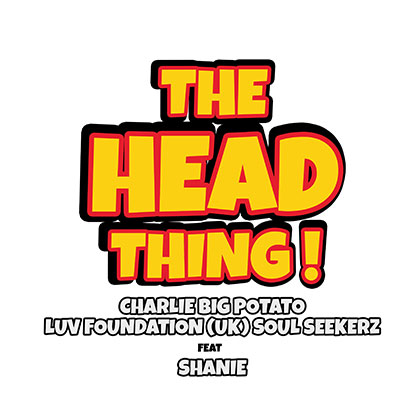 CHARLIE BIG POTATO, LUV FUNDATION (UK), SOUL SEEKERZ FT SHANIE
THE HEAD THING
(Nuhope Entertainment/-)

Everybody's doing the Head Thing!
This is the amazing new single from the legendary Alex Party (Don't Give Me Your Life) diva Shanie Campbell.

Teaming up once again with Charlie Big Potato, after their previous collaboration "This Feeling", was such a huge smash. Peaking in the Uk Official Music Week Up Front Chart at No2.

But if that's not flava for your ears, also included are the brilliant Luv Foundation (UK) (UMBOZA, Perpetual Motion & I FEEL YOU with the legendary Mary Kiani) & the Soul Seekerz, an A list with top DJs around the world, all together they deliver this totally infection head nodding stomper of a song, that one listen and you'll defiantly have trouble getting it out of your head.

Already causing a stir "The Head Thing!" looks set to be huge!!