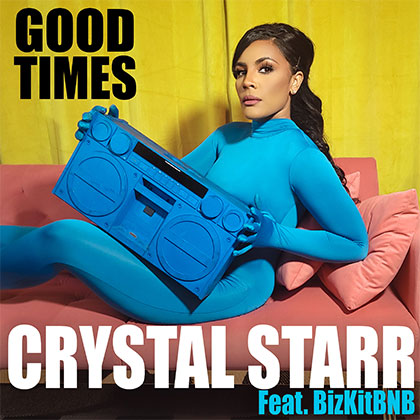 CRYSTAL STARR FT. BIZKITBNB
GOOD TIMES
(Dauman Music/-)

Brand New Track!
CRYSTAL STARR's majestic single "Good Times" reminds us of the universe of emotions that an artist like her can summon. Perhaps you have seen her opening for Drake or Lady Gaga.

Written by Crystall Starr with BizKitBNB and Butta, Grammy nominees for the single with John Legend feat. Ludacris.

Find out why Source Magazine labeled her the girl with the golden voice, and enjoy the triumphant Good Times from Crystal Starr and Dauman Music.